Naturally Open Source
In 2011 business process consultant Greg Mader grew increasingly frustrated with the limitations classic ERP systems imposed on his customers. Not only were they costly to implement, they also lacked the flexibility to customize certain important processes. In addition, these proprietary ERP systems received poor reviews from experts who struggled with inefficient user interfaces. With his background in both computer science and implementing large business software solutions, Mader sought to find alternatives that would better suit his customers.
After extensive research, he discovered a small, Belgian company that developed an extraordinary concept: providing ERP as an open source solution. In order to fully understand the quality and potential of this new software, Mader traveled to Belgium for training.
It had all the things he was looking for: flexibility for a variety of businesses, a robust community, and most importantly, it was an open source that could be customized for the needs of any client. This was a pivotal moment for him and his company. Having started Ursa Information Systems to implement large ERPs, Mader found it refreshing to discover an open source platform that offers both broad coverage, and a very complete solution that works in multiple vertical industries. That Belgian ERP has since grown to over 4 million users to become Odoo.
Open source was a natural fit for Mader. He had been developing his own code since the 90s while he was earning his master's degree in computer science and has been a strong supporter of open source technologies. He saw the potential to solve the problems of a modern business, and the openness it offered was a huge selling point as well. When implementing Odoo into a customer's business, it provided more options and choices allowing Ursa Information Systems to focus on what a client wanted and needed as opposed to the limitations of the software. After trying such solutions as Microsoft Dynamics GP and SAP, Ursa Information Systems decided to go all in on open source to become OSI: Open Source Integrators.

OSI Gets the Gold
The initial training Mader undertook in August of 2011 was enough to convince him to partner with Odoo. According to Mader, "From the very beginning we wanted to be Odoo's best partner." And it showed! Early in 2012 OSI became a live Odoo company and by March was already implementing its first few clients. One such client from the first year, Temperature Control Systems, is still an OSI customer happily using Odoo and looking forward to upgrading their systems to version 12. Before 2012 was over, OSI became Odoo's first Gold Partner in North America and continues to work with companies in different industries such as manufacturing, supply chain logistics, utilities, and field service.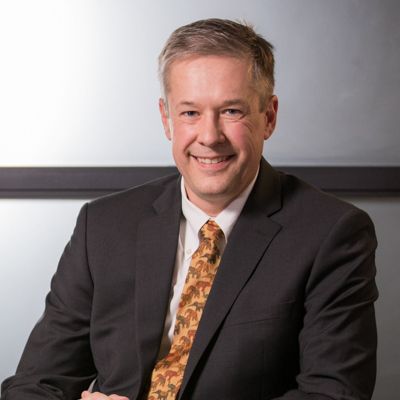 "From the very beginning we wanted to be Odoo's best partner."

Gregory Mader, President of Open Source Integrators
OSI Facilitates Change
Regardless of the industry, OSI is there to offer support and insight into the implementation process. In the past, companies typically reached out to OSI when they were evaluating their current positions in the market or looking to upgrade their businesses. In Mader's experience, companies that are held back from meeting their goals in efficiency, tracking, or visibility are the ones that stand to benefit the most from Odoo's key feature: integration.
He's seen this time and again where spreadsheets that are stored and accessed on different employee's desktops display slightly different data resulting in errors for sales, inventory, and more. OSI seeks to rectify these types of business challenges by listening and understanding a customer's needs before introducing an implementation. In other words, OSI strives to create a trusted relationship with the client that is being introduced to Odoo.
A lot of trust is generated due to OSI's aggressive approach to change process management, a common sticking point for companies. Mader wants his clients to recognize the new system being implemented, such as Odoo, is there to help, not hurt. As he's commonly noticed, the sooner users get their hands on the new software, the sooner they can acclimate to updated processes and feel like they are part of the solution their companies are introducing.
One such company that successfully took to Odoo's integration is Frew Process Group, a firm that provides custom engineered products for industrial and utility applications. OSI was was able to custom-build a business intelligence CRM system for Frew Process Group cataloging every customer they have in the US. Through this database, Frew is able to perform sophisticated sales territory optimization, carefully screen leads or customers, and see their marketing ROI.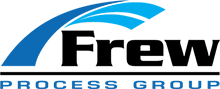 Other companies, such as Blue Robotics, have also benefited from OSI's implementation methods. Blue Robotics started manufacturing robotic surfboards before expanding to build submersible robotic vehicles. These aquatic automatons can serve a wide variety of needs such as safety, maintenance, construction, or simply for fun!
Blue Robotics had the engineering vision and manufacturing system to innovate rapidly but wanted to grow even more. They sought an affordable, flexible, and easy to implement ERP which is how they discovered Odoo and OSI.
Like their other clients, OSI wanted first to understand Blue Robotics' needs and complexities before estimating, designing, and eventually building the right system for them. Blue Robotics did what other successfully implemented businesses did by paying attention, properly training their staff in Odoo, and getting them used to the system and software. As a result, within 3 months, Blue Robotics was live in Odoo and set on a course for success. Since that initial launch, efficiency and functionality has been further refined.

No Job Too Big or Small
As Gregory Mader has proved throughout his career, he has wanted to be the best. Whether it's founding Open Source Integrators, becoming an Odoo Gold Partner, or (literally) writing the book on Odoo Accounting, he continually demonstrates that no job is too big or too small for him or his company. As OSI moves forward in its partnership with Odoo, Mader looks forward to bringing Odoo to more and more businesses that can benefit from its open source and integrated approach to enterprise resource management.
About Open Source Integrators
Open Source Integrators works with clients to find the best strategies for meeting their objectives while developing, customizing, or maintaining the right open source software platforms and integrations. They seek to optimize business processes and improve business results for a variety of industries.